---
Canmore-Banff Regional Service
Changes are coming to Route 3 starting Monday, April 4, 2022!
The Regional Service between Banff and Canmore provides a quick, convenient, and environmentally conscious way to travel. Leave your vehicle where it is, don't worry about trying to find parking or National Park Gate line ups. Enjoy your ride!
Starting April 4, Route 3 will have a new schedule.
Buses run every hour between 6AM-9AM and from 7PM to 10PM. It's also 35-minute frequency during the peak commuter time in the afternoon.
Trip travel time is approximately 24 minutes.
Transfer Policy - Bike Policy - Pet Policy - Smart Card Policy - Regional Travel Zones
Customer Convenience
There are 13 Regional Transit stops; 8 stop locations throughout Canmore and 5 stops in Banff; 6 of which have digital LED signs telling riders when the next bus will be arriving. Refer to our
schedules and route brochure
to see where these stops are located.
If you use a Roam stop without an LED sign, you can use your mobile device to check the real time location of all Roam buses on our
Live Bus Locations
page. All buses are equipped with the same electronic fare collection system (smart cards) as the Roam local service in Banff.
Regional Fare Product Sales Locations:
Canmore Locations:
Canmore Town Hall
Shoppers Drug Mart Canmore at 933 Railway Avenue
Rusticana Grocery at 801 8 Street (open 6 am to midnight)
OH My Gift Shop Canmore
Banff Locations:
Bow Valley Regional Transit Services Commission Customer Service Centre –
221 Beaver Street
Banff Town Hall – 110 Bear Street
Rundle Gift Shop located at 319 Banff Avenue
Wild Rose at 127 Banff Avenue
Elk & Avenue Hotel, 333 Banff Avenue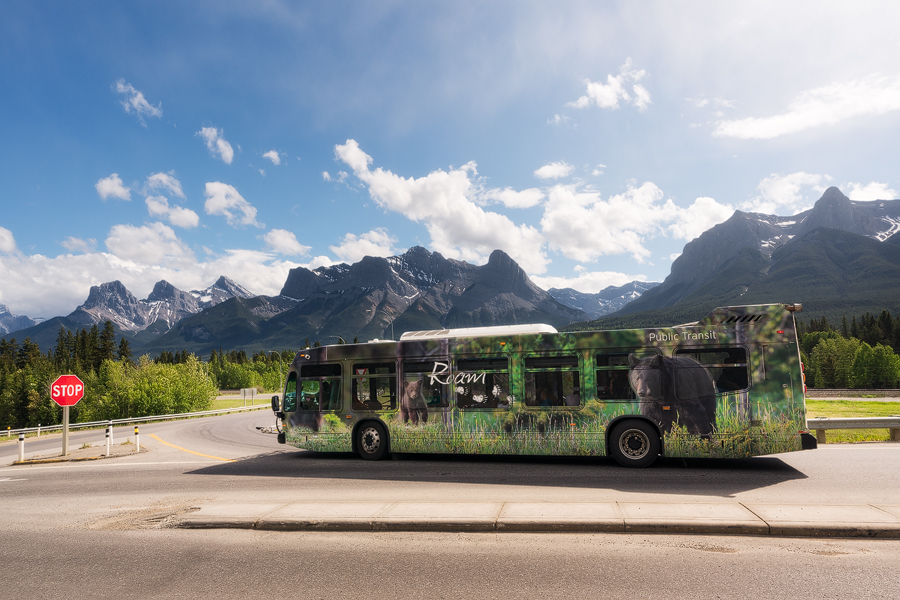 Did you know?
Regional Route 3 service between Canmore and Banff operates seven days a week, provides complimentary WiFi, is fully accessible and provides bikes rack space for up to three bikes.
---